TOOLS FOR EVERY KIND OF


BROACHING & SLUTTER
BRIGHETTI MECCANICA SERVICES
In addition to the standard items presented in the General Catalog, BRIGHETTI
MECCANICA Srl is able to build parts on the basis of
Customer's required technical specifications.
Over 40 years of business
BRIGHETTI MECCANICA srl has distinguished itself for the high quality of its products and has always made the utmost commitment, both from a technical and commercial point of view.
BRC BROACHING SYSTEM: EVOLUTION BORN FROM INSIDE
The new Brighetti Meccanica BRC broaching machine has been developed with the same operating characteristics of the similar Brighetti Meccanica BM broaching device, with the difference that modifications have been made inside it that allow to convey the lubricating coolants and / or compressed air from the rear part of the attachment shank towards the tip extreme of the broach.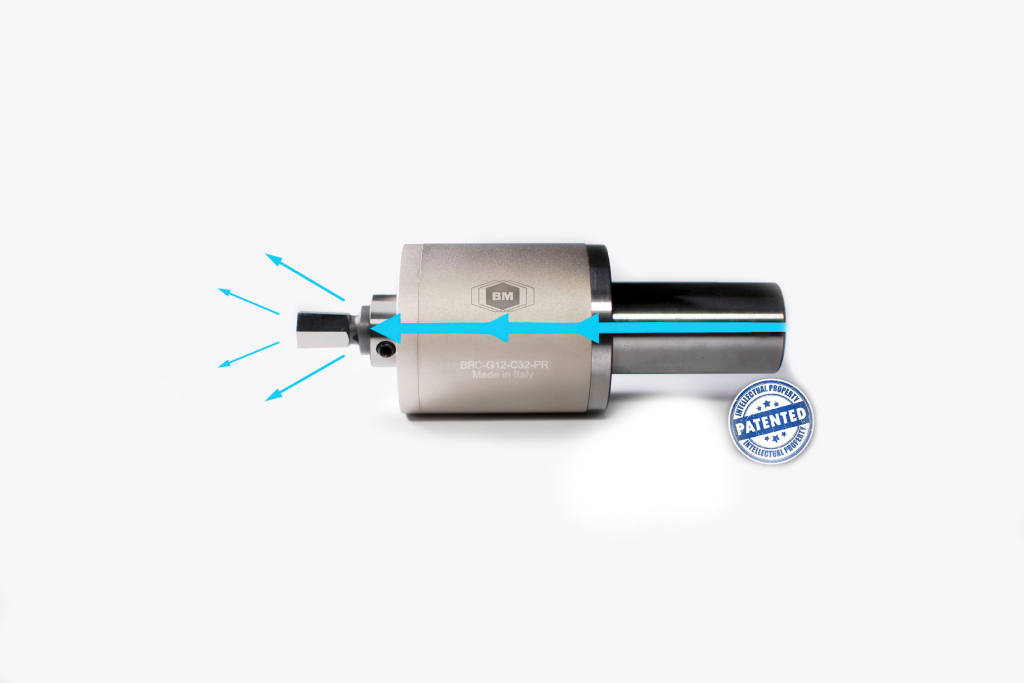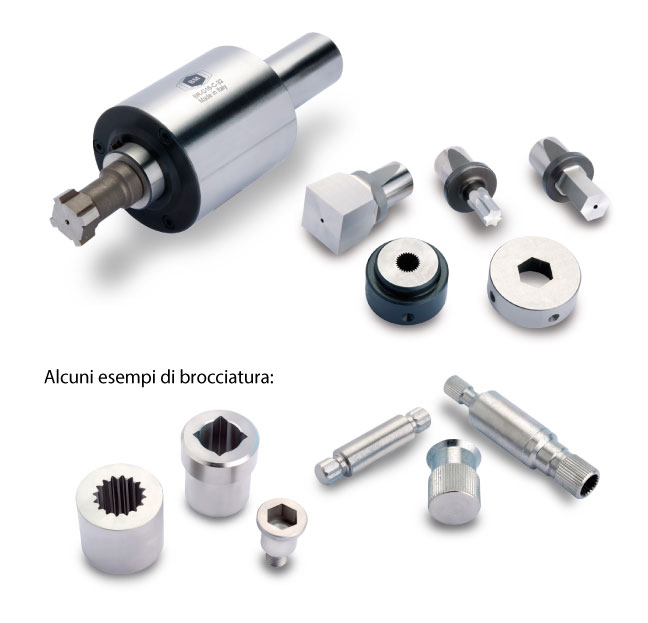 The BM broaching heads is a device which, thanks to the pendular movement impressed on the broach, allows the creation of any polygonal figure (square, hexagon, torx, ribbed, etc …) inside blind or through slots.
With the addition of the adapter, external profiles can be created with the same BM broach.
BT/BTA TOOLS - INSERTS
For CNC lathes, mills and machining centers
The BT / BTA broaching system has been suitably designed to make keyways in cylindrical or conical holes on CNC machines. This specificity excludes the use of slotting machines guaranteeing, at the same time, the maximum precision since the broaching process is part of a system of consequent operations that exclude the "recovery of the piece".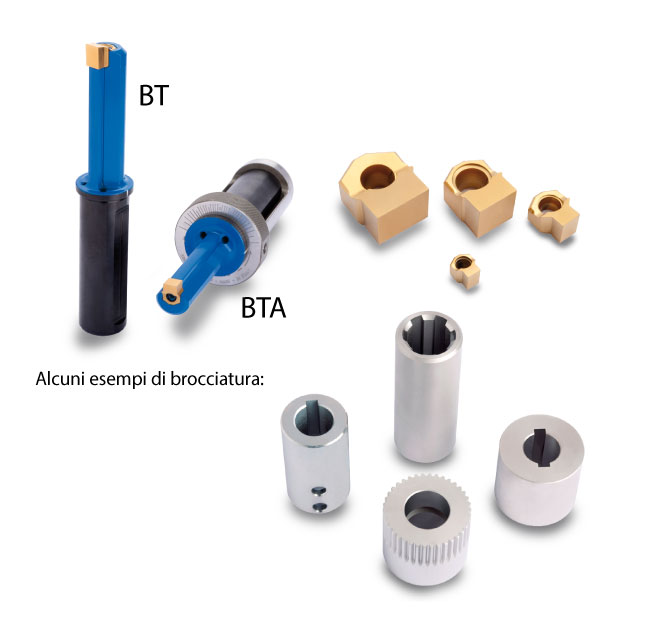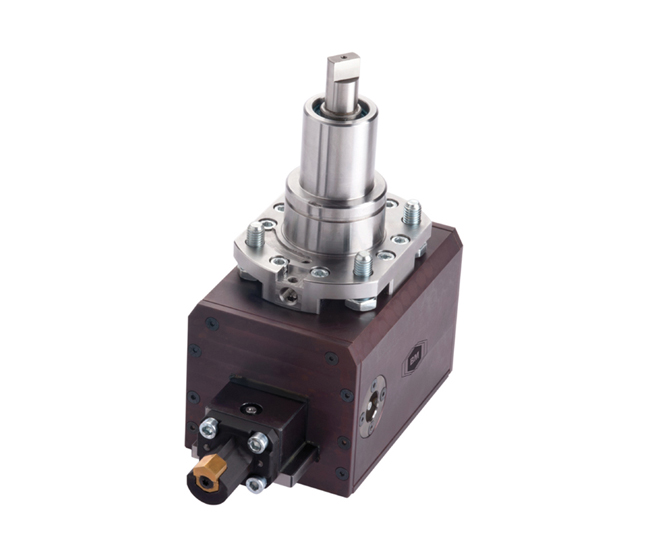 The motorized slotting heads is the new efficient choke system on CNC lathes designed to obtain the maximum possible rigidity, thus allowing an excellent degree of finish of the machined surface. Furthermore, in addition to performing the machining quickly, it has the great advantage of being able to carry out this type of machining without having to replace the piece on another machine.