G/NG CHECK GAUGES AND BUFFERS FOR INTERNAL AND EXTERNAL POLYGONAL PROFILE AND FOR KEYWAY SLOTS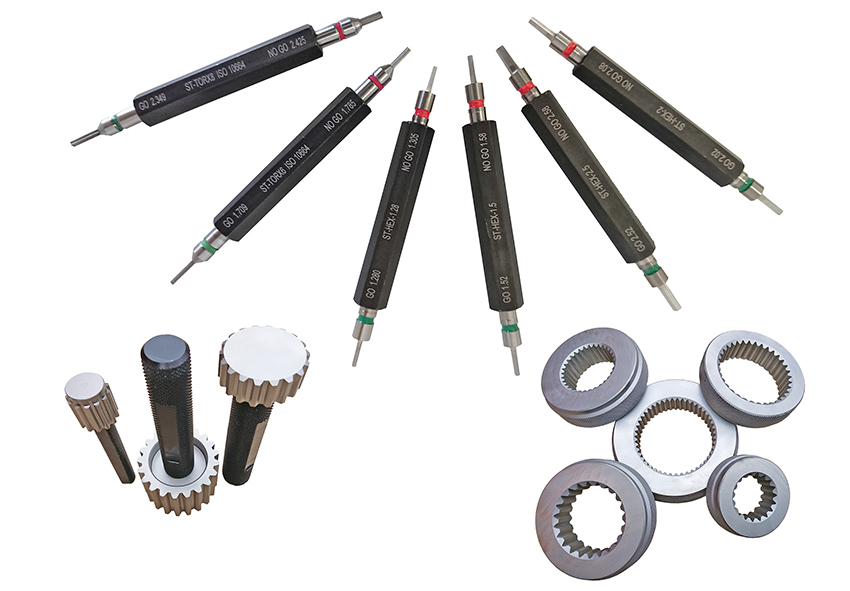 OUR NEW EXPERIENCE: CONTROL INSTRUMENTS FOR POLYGONAL PROFILES
Continuing with our policy of innovation and updating of our machinery pool, we equipped ourselves with the most state-of-the-art control instruments for the management of production processes able to operate in the field of piece dimensional control equipment.
The first step was the acquisition of 3D software programs for the development of bi-dimensional and three-dimensional executive drawings in an environment requiring absolute precision.
The 3D software system allows us to offer our Clients a free support service at the tool's dimensional definition stage (broaching heads, inserts, gauges and control buffers) by designing the executive drawing to be submitted to the Client for approval.
The second stage was the acquisition of a profile projector, which combines high-resolution optical/video measurement technologies, guaranteeing a "measurement uncertainty" of µm.
The metrological software allows acquisition of the profile image of the tool worked and the generation of a report containing the dimensional characteristics complete of tolerances as well as the management of a dxf file for comparative measurements by the two profiles being superimposed.
G/NG CHECK GAUGES AND BUFFERS FOR INTERNAL AND EXTERNAL POLYGONAL PROFILES
After many years of experience gained in the market of tooling for broaching/slotting, we thought of making ourselves available for all problems relative to control systems for internal/external polygonal profiles according to ruling national and international standards.
For this, we implemented a series of G/NG gauges for hexagonal and square TORX profiles and for keyway slots.
We also engaged in the field of splined profiles both with G/NG rings for the control of straight teeth, splined and evolving shafts and G/NG buffers to ensure a correct dimensional construction of the internal profile.
Normally, for control gauges and buffers implemented according to the most used regulations these are available ex stock. In other cases, they get constructed with the forms and dimensional characteristics according to Client needs.
On request, we are able to provide a calibration certification.
Gauges for TORX, TORX PLUS, hexagons, squares and keyways are compliant with ISO-DIN standards.
Gauges: hexagonal, square and all other polygons it's has special dimensions and tolerances, these products doesn't follows the international standards, and are therefore defined by the customers.
As regards the ring gauges to external profiles and gauges to internal profiles, They will control spline or toothings profiles, the manufacturing of its is on compliance with the measures required by customers or international standards.
These rings and gauges, obviously, it's executed alone to verifies the correct executions of the profiles.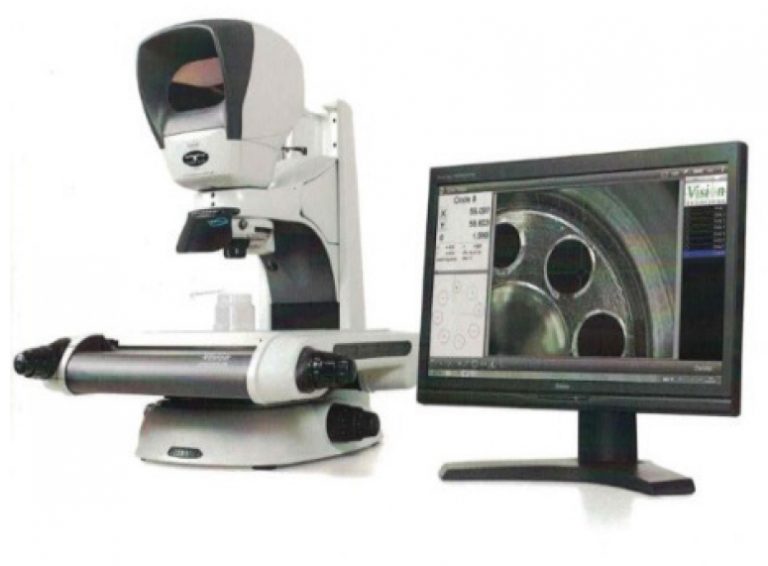 CHECK PAD FOR POLYGONAL PROFILES

* For TORX® and TORX®-PLUS gauges, the figure profile is developed in 5 lobes instead of 6 lobes. This solution helps to sensitively improve the accuracy and finish of the gauge itself.
CONTROL PAD FOR KEYWAY LOCATIONS
CHECK PAD FOR TOOTHED PROFILES